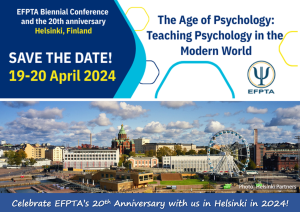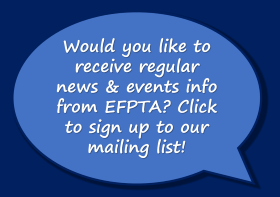 News
Please let us know any news stories from your country /association – use the "contact us" tab.
EFPTA 2021 Conference took place online 15-17 April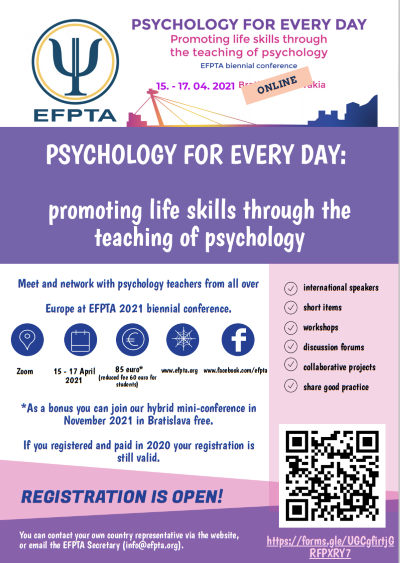 Thanks go to everyone who took part in the EFPTA 2021 online conference and made it such a success!
PSYCHOLOGY FOR EVERY DAY: PROMOTING LIFE SKILLS THROUGH THE TEACHING OF PSYCHOLOGY.
Our 2021 Conference was fully online. It was originally planned for 2020, in Bratislava, but was postponed to 2021 and we moved it online because of the pandemic (but one day we hope to meet in Bratislava in person!)
Some presentations will be available here soon.
Read the President's Report of the Conference.
The full Programme is still available here
Documents and Resources
President's Report of EFPTA 2021 Conference