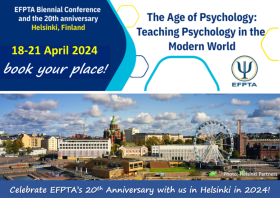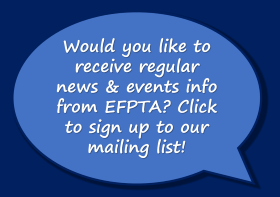 News
Please let us know any news stories from your country /association – use the "contact us" tab.
'Whose Curriculum?' interim findings presented to Board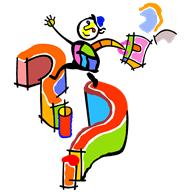 At the EFPTA Copenhagen conference in April 2012, round-table discussions were held on teachers' views of the following curriculum issues: what is the purpose of the psychology curriculum at pre-university level? what should its content be? who should design the curriculum? Discussions were recorded and analysed as focus group data, forming Stage 3 of the EFPTA research project. Interim findings were presented at the Board meeting in Brussels, 20 April 2013. Click below for the presentation.
Documents and Resources
Presentation: Focus group interim findings