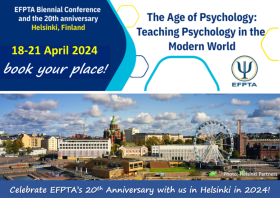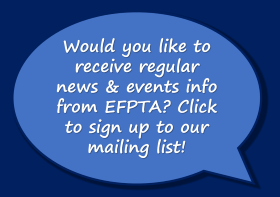 News
Please let us know any news stories from your country /association – use the "contact us" tab.
Slovakia: new psychology teachers' association and conference!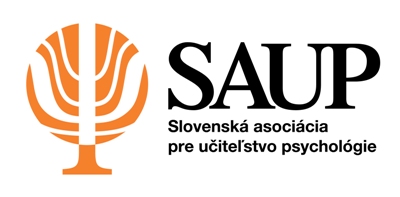 Congratulations to the new Slovak Association for the Teaching of Psychology, launched in April 2013! National representative, Lenka Sokolová, told the EFPTA Board that their first event, in co-operation with the Comenius University, will be an international conference 'Psychology at School', due to take place on 14-15 November, 2013, in Bratislava. EFPTA members are warmly invited to participate. The Association published the first edition of their Newsletter in June 2013. For further details see links below, or contact Lenka from here.
Documents and Resources
Launch of the Slovak Association
Newsletter of the SATP - issue 1, 2013
Conference "Psychology at School", 14-15 Nov 2013, Bratislava - call for papers