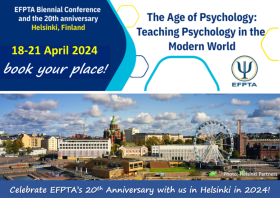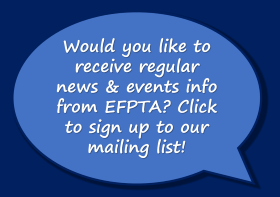 News
Please let us know any news stories from your country /association – use the "contact us" tab.
Psychology - a contribution for EU policy making. EFPA conference at European Parliament, 9 Nov 2011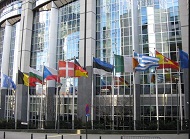 The European Federation of Psychologists' Associations (EFPA), to whom EFPTA is affiliated, invited Members of the European Parliament (from all EU countries), and representatives of psychologists' organisations and institutions, to an awareness-raising event held on 9 November 2011 in Brussels. The theme of the event was "What can psychology do for Europe?", and input was wide-ranging, focusing on the contributions psychology can make to policy and action in areas such as health, education, employment, justice, and so on. EFPTA President Renate Schrempf presented information on pre-tertiary psychology education (PTPE), emphasising its benefits, both for individual students, and for society in general through raising the level of psychological literacy. Udo Kittler (EFPTA Secretary) and Dorothy Coombs (EFPTA Vice-President) also attended the event. In his keynote talk, EFPA President Prof. Robert Roe emphasised the importance of teaching psychology in schools - click on the link below for his presentation.
More information on EFPA: www.efpa.eu
Documents and Resources
Presentation by EFPA President Prof. Robert Roe