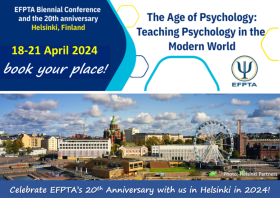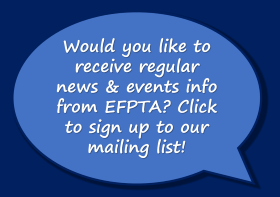 News
Please let us know any news stories from your country /association – use the "contact us" tab.
EFPTA meets EFPA, August 2011
Our federation is affiliated to the European Federation of Psychologists' Associations (EFPA), whose members are the professional psychologists' associations in 35 EU countries. On 25 August 2011, our links with EFPA were strengthened when EFPTA President, Renate Schrempf, and Vice-President, Dorothy Coombs, were warmly welcomed at a meeting with EFPA representatives at their headquarters in Brussels. As a result, the EFPA President was invited to participate in an awareness-raising event for Members of the European Parliament, to be held on 9 November 2011 in Brussels. The theme of the event is "What can psychology do for Europe?", and it is anticipated that input will be wide-ranging, and focused on the contributions psychology can make to policy and action in areas such as health, education, employment, justice, and so on. EFPTA's contribution to the event will highlight the fact that psychology teaching in schools can make a difference in virtually all aspects of society, through promoting psychological literacy in our young people.