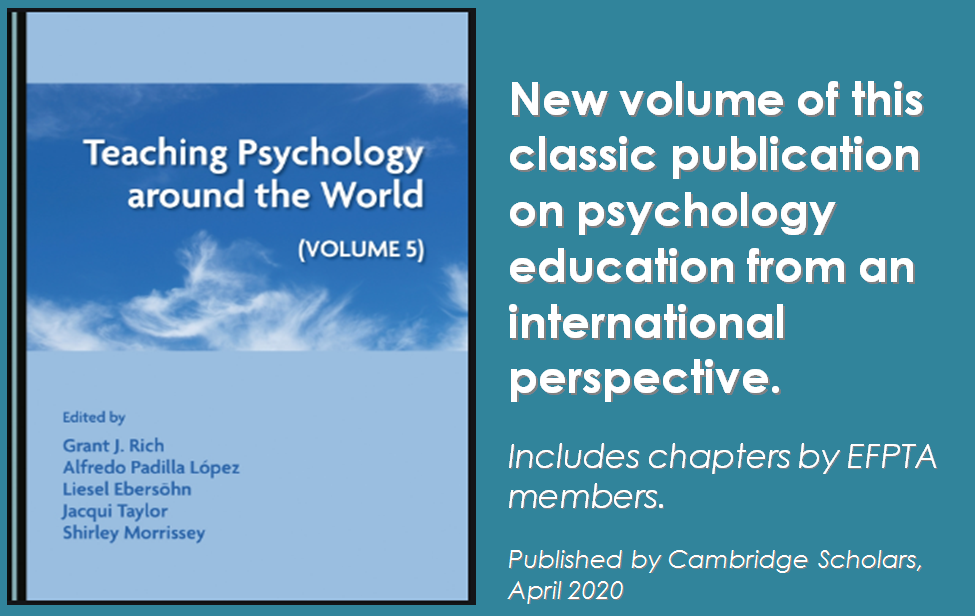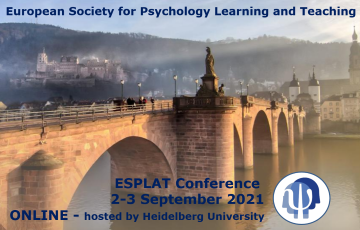 Events
EFPTA holds a major conference every two years in different European cities, normally in the spring, with a full-scale programme of presentations and workshops by teachers, students and researchers. EFPTA Board meetings are held twice yearly in Brussels, normally in spring and autumn. All members of EFPTA member associations, as well as individual members, are eligible and encouraged to attend all meetings and events.
EFPTA 2021 Conference took place online 15-17 April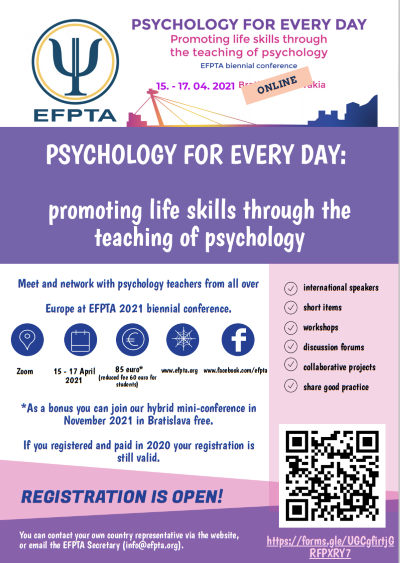 Thanks go to everyone who took part in the EFPTA 2021 online conference and made it such a success!
PSYCHOLOGY FOR EVERY DAY: PROMOTING LIFE SKILLS THROUGH THE TEACHING OF PSYCHOLOGY.
Our 2021 Conference was fully online. It was originally planned for 2020, in Bratislava, but was postponed to 2021 and we moved it online because of the pandemic (but one day we hope to meet in Bratislava in person!)
If you were a delegate at the conference, as a bonus you will be able to join our mini-conference in November 2021 free of charge!
Some presentations will be available here soon.
Meanwhile the full Programme is still available here
Documents and Resources
Meet EFPTA! webinar took place on 6 March 2021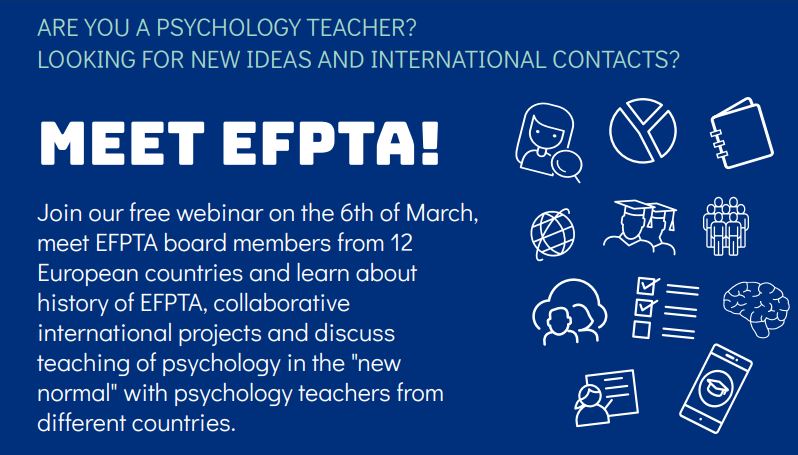 Thank you, everyone who took part in our first webinar!
Psychology teachers attended from many European countries! We heard presentations from practising psychology teachers about collaborative projects amongst students and teachers across different member countries, and about experiences of teaching psychology in "the new normal" of covid-19. Some of the presentations will be posted here soon.
If you missed this event, don't worry, our EFPTA 2021 Conference is on 15-17 April - why not book your place now?
Documents and Resources
Meet EFPTA! webinar poster / flyer