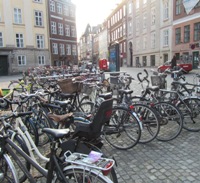 EFPTA Conference 2012
Copenhagen

EFPTA online student survey - interim findings
Wolfgang Augustin
---

EFPTA: Who we are, and what we do - in a nutshell
Dorothy Coombs
---

Join the class! Neuroplasticity lesson
Mette Morell
---

Join the class! Theories of Evil
Mette Morell
---

Pre-tertiary psychology education - a bibliography
Morag Williamson
This is a bibliography of research reports, books and articles on psychology education at pre-university level. It will be added to regularly.
---

School Psychology in Denmark - an update
Sonja Schoubye
---

Scotland's new qualifications: 'Curriculum for Excellence'
Marie Morrison
---

Socio-developmental factors in violence towards children in the family
Olga Zvereva
---

The Scale of Evil - readings
Dr Robin May Schott
---

Whose curriculum is it, anyway?
Morag Williamson
Interim report on findings from focus groups on the pre-tertiary psychology curriculum in Europe
---

Why study psychology? A cross-cultural collaborative teacher-student research project.
Lenka Sokolová
---